Calling Girls Ages 15 to 18! Let's play tackle football!
---
---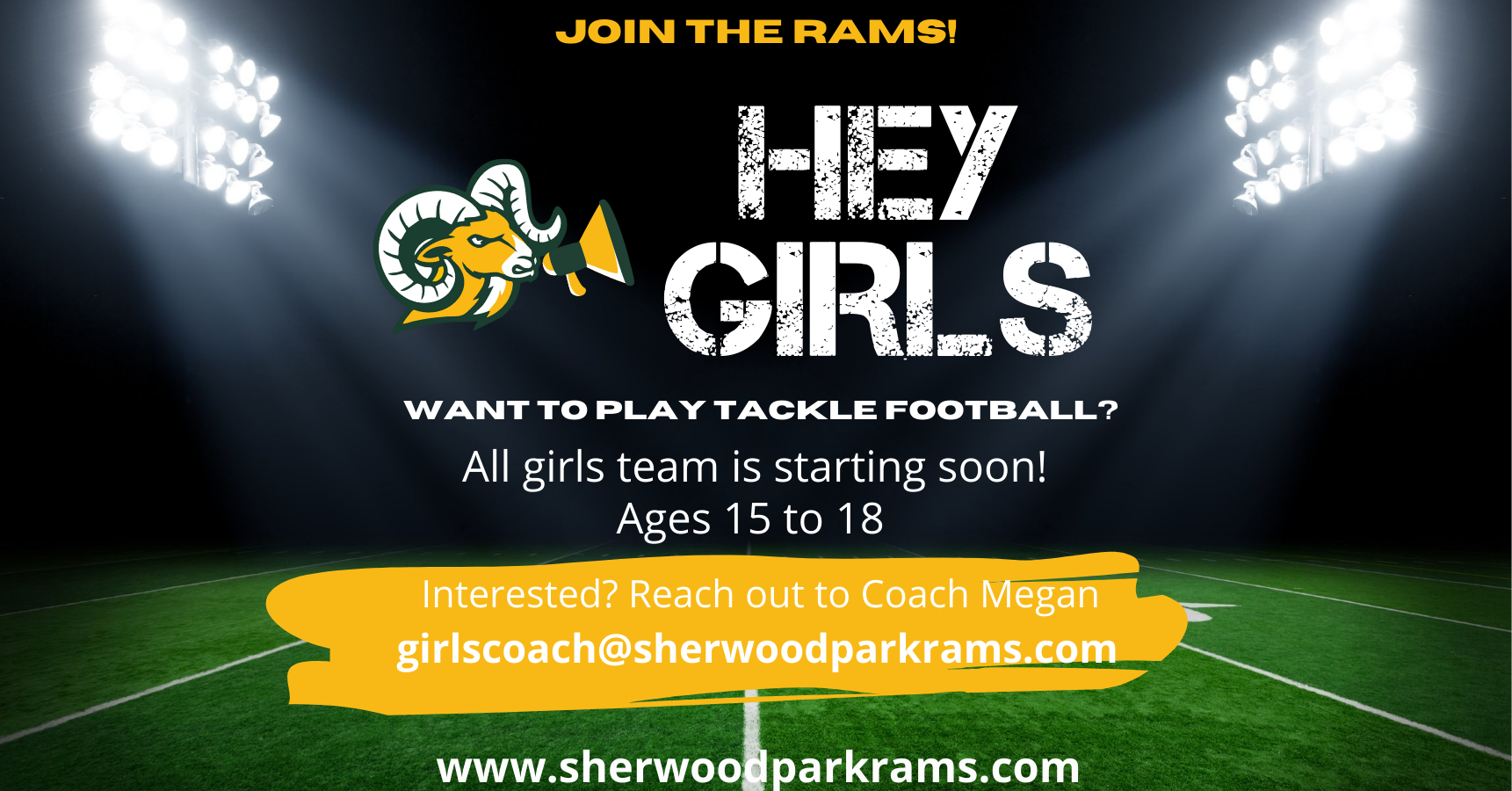 ---
Hey Girls - Ages 15 to 18!
Want to play tackle football? We are soon launching our all girls tackle team!
Please email Coach Megan and let her know you are interested in joining this amazing team! girlscoach@sherwoodparkrams.com
For more information about the program, click here!